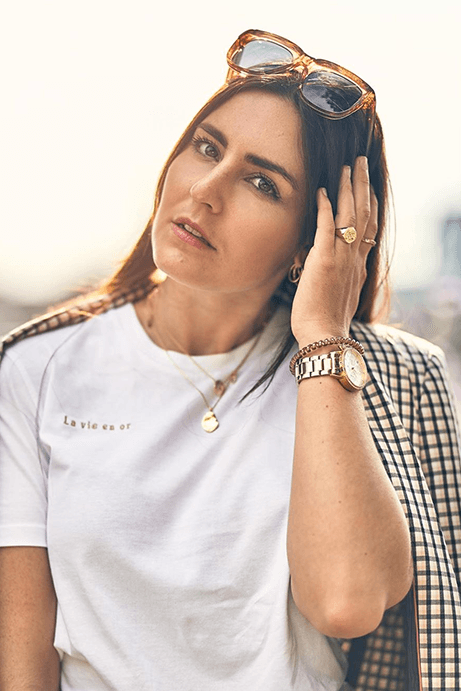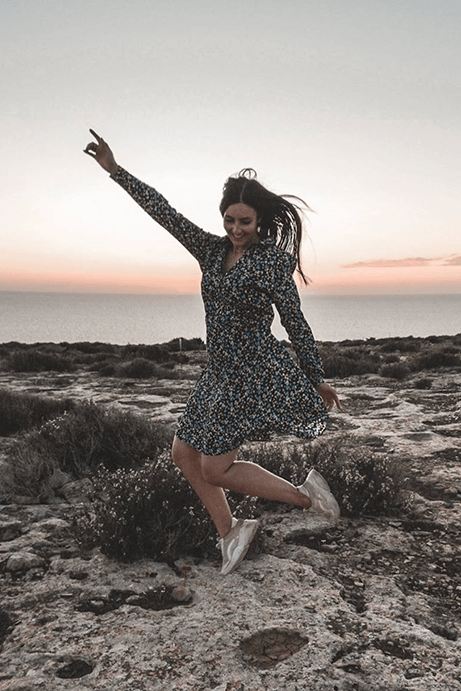 Eva Vereecke
My name is Allsaintseve (Allsaints is my birthday) and I am a 28 year old, living in Ghent. I have been involved with fashion since childhood. I started Instagram 2 years ago and I gradually started working with multiple brands and shops. I take photos for them and my Instagram account. Some stores also ask me to make styling videos. My friend is a photographer and takes all my photos. He specializes in fashion photos and portraits, which is a nice bonus. I also work as a certified make-up artist under the name @evavereeckemua. I mainly do make-up for photo shoots and weddings. Finally, I also work in sales for a fashion agency in Antwerp. So I am a busy bee and constantly busy with my passion: beauty & fashion.
Get social with Eva:
WHO OR WHAT IS YOUR INSPIRATION?
My inspiration comes from whitin me. I grew up in a very creative environment and music, writing, dancing and fashion have always kept me busy since I was a kid. Sure, I do observe trends in magazines and on the internet and I do follow my colleague-bloggers as well. My main inspiration on international level is Alex Rivière and for Belgium I would say, that is Tiany Kiriloff. I would say I follow the trends but I only follow those that fit my personality and I try to make my own style out of it.

IF YOU COULD TURN BACK IN TIME, WOULD YOU DO EVERYTHING THE SAME?
No! Every day teaches you a new lesson and I guess with all what I know now, I would have done some things in life differently. Since fashion has always been my main passion, I should have followed my heart earlier and not always go for "the save choices". Life can be so beautiful, but you gotta have the guts to take risks.

HOW WOULD YOU DESCRIBE YOUR STYLE?
I LOVE maxi dresses, I LOVE suits and I LOVE colorful combinations. I follow trends but still try to remain timeless. Oh, and I LOVE wearing stuff you don't dare to wear to inspire you!
HOW DOES TIME AFFECT YOUR LIFE?
Time is important because I have to find time to shoot my outfits and products with my photographer, give him time to edit the pictures and finally deliver my pictures to the company I work with on time.

WHICH IS YOUR FAVOURITE ORPHELIA WATCH OR JEWEL? AND WHY?:
My favorite watch is the sunray. I love the little bling-bling and it's still not "too much". It's my statement piece  and I love to combine it with a simple outfit. And… diamonds are a girl's best friend! I love the fact Orphelia has a diamond collection. It's my birthday soon so if you are still doubting what to buy… you know what to do haha!

WHAT DO YOU DO IN DAILY LIFE?
I am happy to say that after all those years, going for save choices, I decided to jump into the fashion world that is today my hobby AND job. I combine my job as a fashion blogger and make up artist with one in a fashion agency, where I am responsible for the sales of different brands.
OUR QUICK QUESTION ROUND:
Silver or gold: gold
Casual or Dressy: dressy
Overdressed or Underdressed: overdressed
Bracelet or Earrings: earrings
Watch or Jewels: watch
Basic or Unique: unique
Sneakers or heels: sneakers hell yeah!
Always on time or always too late: always 5min fashionably late
Online shopping or in shops: shop in shops!